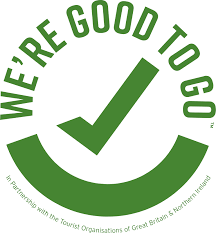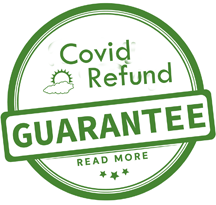 COVID 19 Policy and Guarantee
Updated 13th December 2021
In the unlikely event that Luminate (or any day of Luminate) has to be cancelled due to Covid 19, all affected ticket holders can either transfer to another date, transfer to next year's event or get a full refund.
We are loving hosting Luminate this year and welcoming all of our visitors to enjoy our magical light trail. Please be assured that the health and safety of our visitors and colleagues will always be our number one priority.
We are continuing to monitor the Government's updates and guidance in respect of COVID 19 and will ensure that all advice and guidance relevant to Luminate is strictly adhered to.
Please note that you do not need a Covid Pass in order to attend any of our venues. Please do remember to bring your facemask, you will need this inside any indoor areas (i.e. the toilets and inside any catering establishments). We also recommend that you wear them around any busier sections of our trail, if it is difficult to maintain your social distance from other groups at certain points.
Please remember that you MUST NOT attend Luminate if you have tested positive for Covid-19 and/or have been told to self-isolate. (Please see below if this applies to you).
Thank you for your support. We can't wait to see you at Luminate 2021!
What happens if I have been instructed to isolate due to COVID?
If you have been instructed to isolate due to COVID when you were due to attend – YOU MUST NOT COME to Luminate. We will do our best to accommodate you into another date once your isolation is complete but you must email us before your scheduled visit. If another date is not available a refund will be considered on a case-by-case basis. Proof may be required and will always be required in all cases requiring a change within 72 hours of your booking date.
Please contact us as soon as possible upon receiving an instruction to isolate on [email protected].