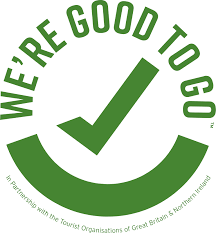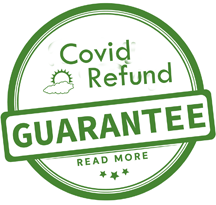 COVID 19 Policy and Guarantee
Updated 20th December 2020
We will offer you either a transfer to another date, a transfer to next years event or a full refund.
Please be assured, that the health and safety of our visitors and staff remains at all times our paramount consideration, particularly with regards the ever evolving COVID 19 Pandemic. We are constantly monitoring the Government's updates and guidance in respect of COVID 19. We will continue to do so and ensure that all such advice and guidance is followed, in order that the health and safety of our visitors and staff is protected.
We would highlight that all of our trail takes place outside in the fresh air. We would ask that all of our visitors be respectful of other visitors and our colleagues throughout your visit.
We have implemented a number of procedures to keep our visitors and colleagues safe including;
"Rule of 6" - visitors must stay within groups of no more than 6 throughout their visit (unless you are in a support bubble and/or your household group exceeds 6).
If you are yet to make your booking, please ensure that you kindly adhere to the Rule of 6 when booking and planning your visit to Luminate and throughout your visit with us.
If you made a booking for a larger group prior to the introduction of the Rule of 6, you will need to split into smaller groups and remain in them throughout your visit. Each small group can check in separately on arrival using the lead booking name or booking reference.
"Pre-Bookings Only" - All bookings are made on an advance basis only and all time-slots are tightly controlled, so as to manage capacity throughout the trail, in order to assist with social distancing between party groups.
"Social Distancing" - All persons attending will be reminded via on-site signage to kindly maintain their distance from other groups throughout their visit.
"Dwell Points" - Our trail route has been carefully redesigned to minimise queues and to assist with visitor flow.
"Inter-active Moments" - Have been carefully re-imagined so as to avoid multi-contact points and/or will be under strict enhanced cleaning schedules and processes.
"Clean Hands" - Hand sanitisation points will be available throughout site. We also recommend bringing your own.
"NHS Test and Trace" - QR Codes will be displayed throughout site and we ask all visitors to scan this during their visit to help reduce the spread of COVID-19.
"Contactless Tickets" - On entry we just need the full lead booking name or booking reference. This will avoid multi-touch on check-in.
"Face Coverings" - Must be worn in all indoor settings (on site this includes the gift shop, cafe and toilets). Please ensure that you bring a facemask for everybody within your party.
(*NB/ exemptions apply to those medically exempt and/or under the age of 11)
"Food & Drink" - All catering outlets will be operating in compliance with COVID 19 Guidance.
"Local COVID-19 Rules" - We would remind all of our visitors to follow all Guidance issued by the Government when making your booking and throughout your visit with us (including Guidance relevant to your local Tier, if you live in a different Tier to either of our venues).
Click here for the latest Government Guidance in your local area
"Cancellation Guarantee" - In the unlikely event that Luminate (or any individual night(s) of Luminate) had to cancel due to COVID 19 all persons booked for the Event (or the night(s) in question) would be able to rebook tickets, up to the equivalent financial value of their booking, for any future timeslots of our Event, subject to availability. Customers would also be able to transfer their tickets over to our future trails. In the event that neither of those options was suitable a full refund would be issued.
Please see our cancellation policy here for further details.
What happens if I have been instructed to isolate due to COVID?
If you have been instructed to isolate due to COVID when you were due to attend – YOU MUST NOT COME to Luminate. We will do our best to accommodate you into another date once your isolation is complete. If another date is not available a refund will be considered on a case-by-case basis. Proof may be required and will always be required in all cases requiring a change within 72 hours of your booking date.
Please contact us as soon as possible upon receiving an instruction to isolate on [email protected].