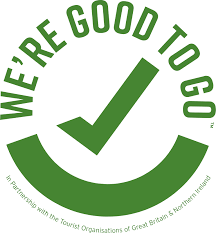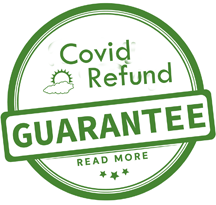 COVID 19 Policy and Guarentee
Should there be an escalation of covid restrictions and the event has to be cancelled or postponed, if you have purchased a ticket you will be able to move to a new date or offered a full refund
We want you to feel confident when booking Luminate that you will be attending a COVID 19 secure evening. For those new to Luminate this year, we would highlight that all of our trail takes place outside in the fresh air.
Please be assured, that the health and safety of our visitors and staff remains at all times our paramount consideration, particularly with regards the ever evolving COVID 19 Pandemic. We are constantly monitoring the UK Government's updates and guidance in respect of COVID 19. We will continue to do so and ensure that all such advice and guidance is followed, in order that the health and safety of our visitors and staff is protected, with Luminate proceeding in a safe and COVID 19 responsible and appropriate manner.
In the unlikely event that Luminate (or any individual night(s) of Luminate) had to cancel due to COVID 19 all persons booked for the Event (or the night(s) in question) would be able to rebook tickets, up to the equivalent financial value of their booking, for any future timeslots of our 2020 Event, subject to availability. Customers would also be able to transfer their tickets over to our 2021 trail. In the event that neither of those options was suitable a full refund would be issued.
Please see our cancellation policy here for further details.
In addition, we can advise that we are (in conjunction with our Lighting and Venue partners) working closely to also ensure that:
All bookings are made on an advance basis only and all time-slots are tightly controlled, so as to manage capacity throughout the trail, in order to assist with social distancing between party groups.
All persons attending will be asked at the time of booking and reminded via on-site signage to kindly adhere to all Government Guidance in place regarding COVID 19, throughout the time that they are in attendance at Luminate.
Our trail route is being carefully designed to minimise queues and to assist with visitor flow, again assisting with social distancing between party groups.
Interactive moments are being carefully re-imagined so as to avoid multi-contact points.
Hand sanitisation points will be available where appropriate and additional cleaning will be undertaken.
All catering outlets will be operating in compliance with COVID 19 Guidance.